Every week, we post one more thing you MUST do before you graduate Northeastern. Tag us in/tweet us a picture of you doing our thing of the week, and you could win some pretty awesome prizes (including your favorite Husky swag)! #NUbucketlist   
Boston Marathon
This Monday, Northeastern University (and all of Boston) is celebrating Patriot's Day! April 17th is an official Massachusetts state holiday commemorating the first battles of the American Revolutionary War, Battle of Lexington and Concord. OK, enough of a history lesson…it's also the 2017 Boston Marathon!
Where to Watch
There are plenty of spots between Hopkinton and Boston for your group to watch the runners go by. Here are some of the most popular places along the route!
Scream Tunnel @ Wellesley College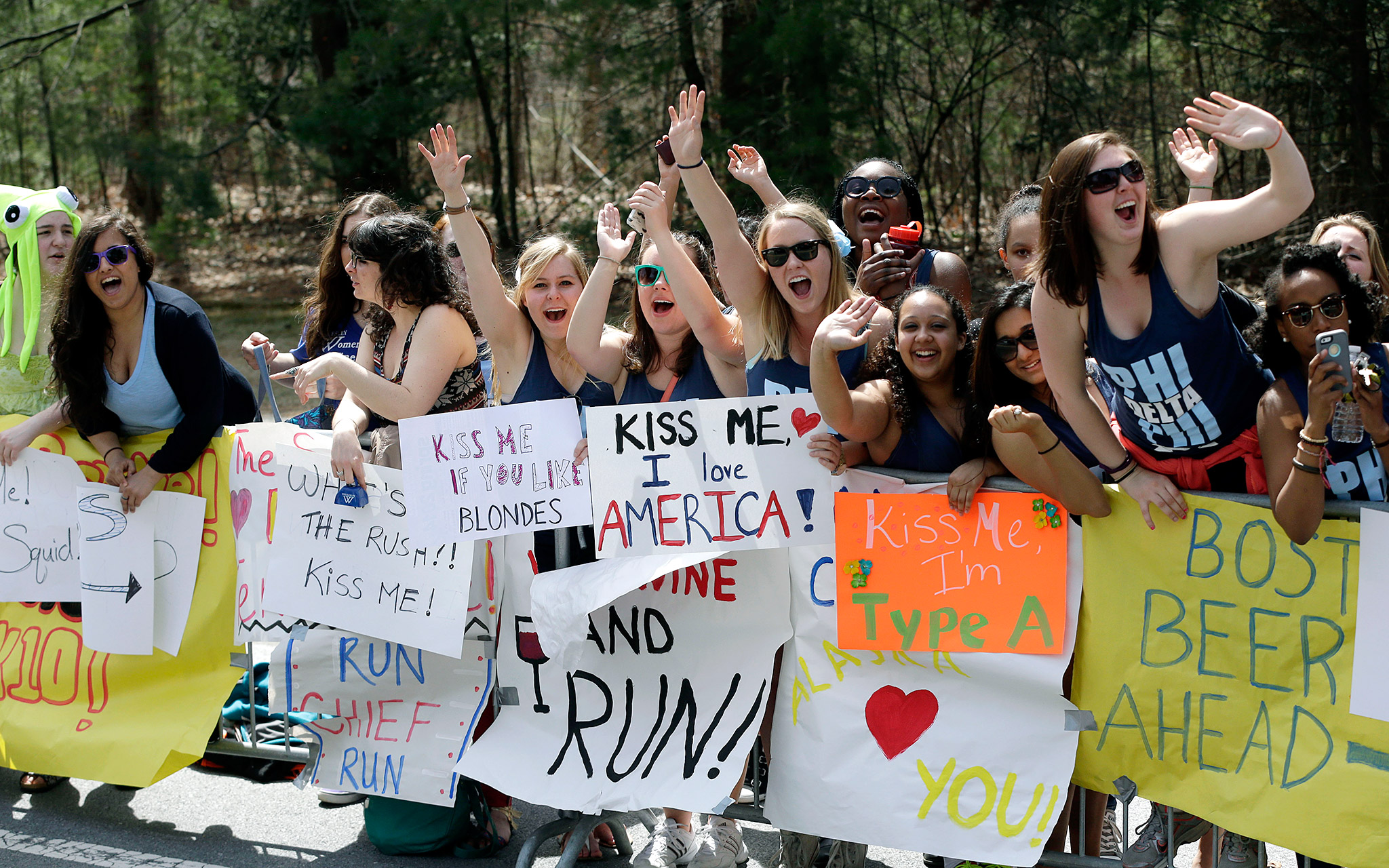 Catch the Wellesley girls at the infamous Scream Tunnel where runners hit their halfway mark. A long standing tradition is that the undergrads here dole out motivational kisses as a little pick-me-up. Sorry, runners only!
Heartbreak Hill @ Boston College
Heartbreak Hill? More like Heartbreak hell. Runners hit their most grueling stretch of road during mile 20 on a 3.3% incline. Join BC as they cheer them on until the Prudential Tower is in sight at the top!
Finish Line @ Boylston St
For those of you wanting the real marathon experience, head over to the center of Boston. No directions needed, just follow the cheering!
Please note that the MBTA will experience heavy traffic and delays. B.A.A. has released a list of prohibited items and other restrictions to ensure the safety of participants and spectators! Check if you're all set here.